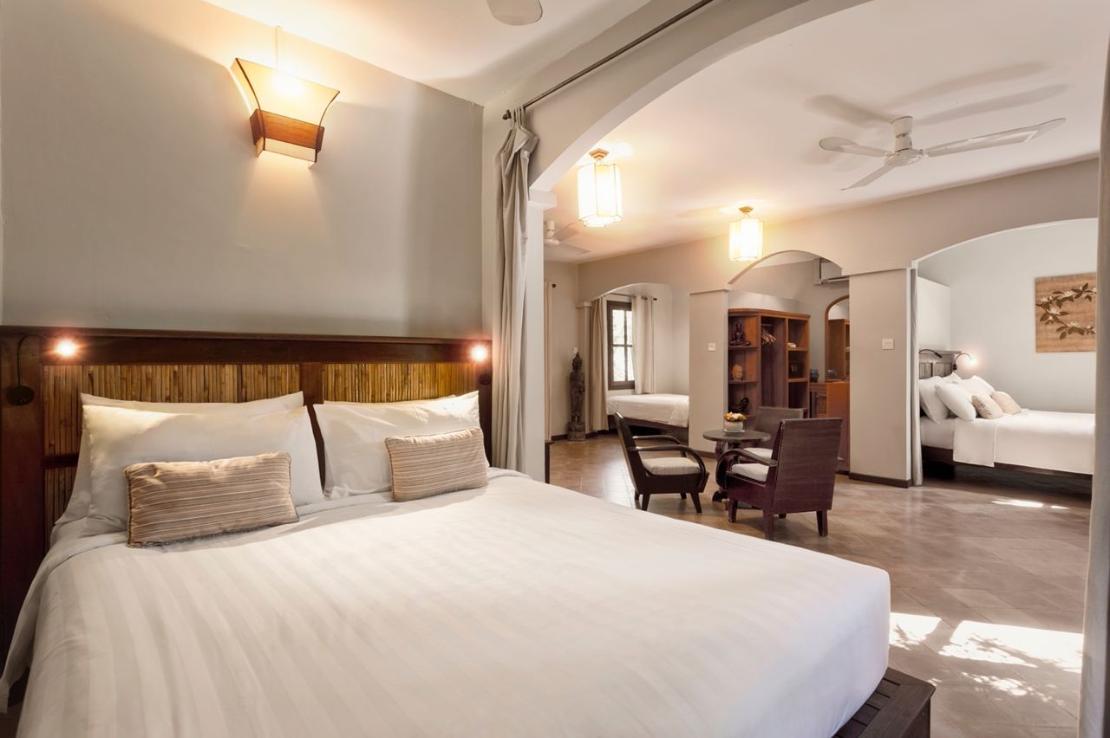 Family Suite
Our family suite is a 90 square meter family room with three double beds. The suite features a dressing area and all the modern technological conveniences you might need as well as a bathroom half open to the outside.
It includes a comfy bathtub, two washbasin and two cooling stand-alone shower and a separate toilet.

In addition, the family suite also features a private terrace with small kitchen and dining area.